Mark Your Calendar…
Event: IYCA East Coast Summit
Location: Canton, CT at Tyler English Fitness
Dates: June 22nd – 23rd
The IYCA East Coast Summit Presenter Lineup:
Eric Cressey MA, CSCS
Owner of Cressey Performance, based just West of Boston
Coach and Consultant to a wide variety of athletes, from youth sports to the professional and Olympic levels, with an emphasis on baseball strength and conditioning
Author of Five Books
Co-producer of Four DVD sets
Lecturer on the national and international levels in the fields of Performance Enhancement and Corrective Exercise
World-Record Holding Competitive Powerlifter
Presentation:
Youth Mobility Training
In this presentation, Eric will teach you the real difference between mobility and flexibility. Specific attention will be given to providing coaches and trainers with effective strategies for integrating mobility into your comprehensive training programs. Lastly, Eric will provide you with plug and play mobility drills for every young athlete you coach. Plan on learning loads of new exercises that you can apply with your kids immediately!
Latif Thomas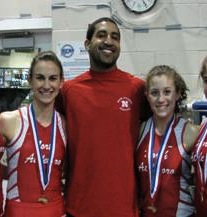 2005 MA State Track Coaches Association Coach of the Year
Holds a USA Track & Field Level II Certificate & USTFCCCA Event Specialist Certification - Sprints, Hurdles & Relays
Earned All IC4A, All Big East & All New England honors while attending the University of Connecticut on a track scholarship
Coached: MA Class B & All State Championship Meet Record (girls 4×100), Class D Championship Meet Record (boys 4×200), Class C & Class D Championship Meet Records (boys 300m), 2004 MA All State Champion (55m), 2006 MA All State Champion (300m/400m), 2008 & 2009 MA All State Champions (girls 4×100 & 4×200)
Creator of Acclaimed Complete Speed Training and Complete Speed Training Vol. 2
National Level Speaker on Speed and Power Development
Presentations:
Total Speed Training

In this presentation, Latif Thomas will teach you how to create a system for teaching speed, integrating of Linear Speed Acceleration in overall programming, the secrets to making your athletes the fastest in the game, and how to best include speed work in every session.
Hands on Coaching Session – Getting Faster
Youth trainers and coaches will also get the exclusive opportunity to go through a hands on coaching session led by Latif Thomas. He will show you exactly how to incorporate his speed teachings into your training. After this, expect to be able to get your athletes faster than they've ever been!
Dave Schmitz PT, CSCS, PES, YCS
Founder and Co-owner of Resistance Band Training Systems, LLC
National band expert commonly known as "The Band Man"™
Creator of the Resistance Band Certification for fitness professionals and coaches
Producer of 7 DVDs exclusively teaching how to use flat bands to enhance fitness and performance. The most popular include Band Training for Baseball, the Fitness-Band-BootCamp, Partner Band Training, Total Flexibility with Bands, Resistance Bands Unleashed and Quick Kids.
Creator of RBT Live, a weekly online video newsletter with over 5000 subscribers that focuses exclusively on elastic training and conditioning with flat resistance bands
Lectures nationally on implementing elastic resistance for fitness, performance and rehabilitation
In the trenches Owner and trainer of G'Town BootCamps and G'Town Fast-n-Fit
Member of the Board of Experts for the International Youth and Conditioning Association
Continues to train personally and get better with bands on a daily basis
Presentation:
Hands On Coaching Session – Getting Better With Bands
There is no more versatile, portable and cost effective tool in the world than flat continuously looped resistance bands. But talk is cheap so it's time to heat things up a bit. Join The Band Man™ as he takes you an invigorating beginner band workout with unlimited progressions and regressions that can be done anywhere, anytime and at any level of intensity by anybody. Make sure you come prepared to learn hand-on why you need to get better with bands today.
David Jack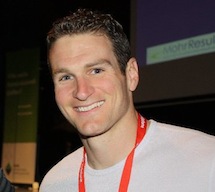 Fitness & Wellness Director for Teamworks Centers in Acton, MA
NCAA Division I-AA All American (Central Connecticut State)
Advisor to Reebok International, regular contributor and national advisor to Rodale Inc, Men's Health, Women's Health, Boston Celtics' Captain Paul Pierce and his Truth on Health Foundation
National Level Speaker on Sports Performance, Fitness and Wellness
Co-founder of "Sports and Life," a wellness curriculum for schools
More than 10 years of training experience developing and teaching various training methods for athletes and teams from age 8 to the professional level, including NFL, MLB, IMG (International Management Group) the Boston Red Sox, and the New England Revolution.
Presentation:
Lecture and Hands-On Coaching Session – Conditioning
In both a lecture and a hands-on coaching session, David Jack will teach you effective strategies for implementing combinations, complexes and circuits into a program to maximize conditioning, the best way to design the condition component of your program for athletic performance and how to build superior conditioning using both common and uncommon training protocols.
Pamela MacElree KBA Head Coach, MS, NASM PES, IYCA YFS1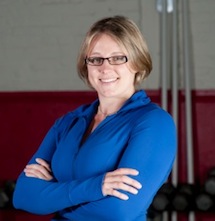 Owner of Urban Athlete
Operates a strength and conditioning studio and Brazilian Jiu-Jitsu academy in Philadelphia, Pennsylvania.
Has collaborated on developing and delivering the most comprehensive Kettlebell training certification for Fitness Professionals in the United States and Germany.
Co-author of the book, Total Body Breakthroughs
Has been seen in Experience Life Magazine, PFP, and on CNN.
Presentation:
Hands-On Coaching Session – Kettlebell Training in Athletic Development Programming
In this hands-on coaching session, Pamela MacElree will teach you exactly how to teach kettlebell use to young athletes, a progressive system that matches specific kettlebell exercises with your athletes' ability, and how kettlebells are an incredibly effective tool that can enhance performance and decrease injury.
Dave Gleason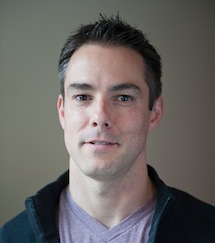 Dave Gleason has been coaching young athletes with a wide ranging ability level for 2 decades, both in team settings and individually.
Opened an Athletic Revolution franchise in 2009 to train young athletes and non-athletes ages 6-18.
Has run the most sought after program on the South Shore for youth fitness and athletic development.
Presentation:
Lecture and Hands-On Session: How to Put Young Athletes through a Training Session
In both a lecture and hands-on coaching session, Dave Gleason will use his "in the trenches" experience teach you considerations for younger athletes, exact training methods for 6-9 year-old athletes, and the truth about how to put younger athletes through a productive training session. By the end of Dave's sessions, you will be able to work with kids of any age and be able to respond to your young athlete's developmental needs.
Melissa Lambert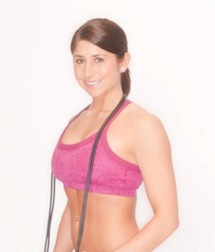 IYCA Coach of the Year.
Licensed Professional Counselor (Connecticut) and a Child and Adolescent Clinician at Natchaug Hospital.
Experience includes IICAPS (In-home program for children and adolescents), running pre-adolescent groups in middle schools and co-facilitating parenting classes.
Currently working with middle school aged kids between the ages of 10 and 14 in a partial hospital program
International Youth Conditioning Association Fitness and Nutrition Specialist
Published author on children's fitness and mental health for Today's Parent
Presentation:
Lecture and Hands-On Session: The Psychology of Game Play and Movement in Kids
In both a lecture and hands-on coaching session, Melissa will demonstrate the importance of movement and free play when working with youth, for both athletes and non athletes. Research shows that physical play stimulates brain development, calms children, reduces impulsive behavior, supports development of self-control, and reduces anxiety/depression symptoms in young kids. After training with Melissa, you'll be able to help develop kids' minds and bodies.
Jim Kielbaso NSCA-CSCS, NASM Certified Personal Fitness Trainer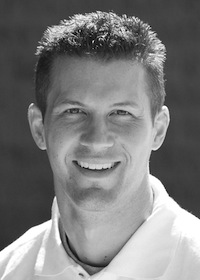 NSCA Strength & Conditioning Professional of the Year for the Midwestern Collegiate Conference
Director of the Total Performance Training Center in Wixom, Michigan
Published fitness author and featured presenter at clinics, camps, and conferences across the country
Co-founder of www.UltimateStrengthAndConditioning.com
Has worked with thousands of athletes at all levels of competition (youth, high school, national level, collegiate, Olympic, NFL, NBA, MLB and NHL)
Has consulted for many teams and schools including the 2012 NCAA Champions – the University of Kentucky Men's Basketball Team
Has worked with professional athletes, including: Antonio Gates, Jalen Rose, Kyle Vanden Bosch, and many more
Presentation:
Lecture and Hands-On Session: Building a Better Athlete (Putting it All Together)
In both a lecture and hands-on coaching session, Jim will take a comprehensive approach to building young athletes, incorporating elements of multiple disciplines and schools of youth training.
Pat Rigsby
Pat Rigsby is the CEO for the IYCA He also is Co-Owner of several businesses within the fitness industry, ranging from the two fastest growing franchises in the industry, Fitness Revolution and Athletic Revolution to the Fitness Consulting Group. Pat's career has included roles as a collegiate Head Strength & Conditioning, Head Baseball Coach, personal trainer and training company owner as well as one of the industry's most sought after fitness business consultants. He's a contributor to Fitness Business Pro, Personal Fitness Professional and a host of other industry publications.
Youth Training Business
In this presentation, Pat Rigsby details a variety of opportunities available to coaches and trainers that they typically miss that, in turn, minimize their ability to impact as many young people as possible and their earning power. He illustrates the effectiveness of systems and policies as well as outlines common failures and successes of both independent and franchise coaches in their entrepreneurial ventures.
Become a Better Coach By Working Hands On With Nine Of The Top Coaches In The World Today
The first ever IYCA East Coast Summit will be held at Tyler English Fitness in Canton, CT – one of the most successful training facilities in the region. So you'll get to work hands on with these extraordinary coaches in a real gym – the perfect environment to become better at what you do.
How much would you expect to pay to have hands-on access to these World-Class Coaches? Have the opportunity to become a better coach yourself in a hands-on setting and be able to improve your young athletes' performance?
Most fitness events in the region are not like this. At other events, you don't get personal access to the presenters, let alone to top professionals who specifically work with young athletes- but the IYCA East Coast Summit is different. This is the first ever event of its kind in the region, and it promises to make you a better coach – guaranteed.
Would you pay $397 for that type of coaching? $497 for that kind of hands-on access?
You won't pay $497 or even $397… the investment to attend the first ever IYCA East Coast Summit is only $197. Secure your spot below.
Don't Miss Out On This… The 1st Ever IYCA East Coast Summit Will Sell-Out Quickly With So Few Spaces Available
With the caliber of presenters and the hands-on access, you can bet this event will sell out quickly.
So you need to act NOW if you want to reserve your spot.
Here are the details again:
Date: Friday, June 22nd – Saturday, June 23rd
Location: Tyler English FItness in Canton, CT
Time: 9am-6pm Friday and 9am-5pm Saturday
Reserve Your Spot Now:
The IYCA East Coast Summit is a Must Attend Event if you want to be a better coach and get even better results for your young athletes. You get two full day of hands-on access to nine of the Top Coaches in the World today for less than $200.
Don't miss out.
Register here now:
I look forward to seeing you in Canton in June.
Dedicated To Your Success,
Pat Rigsby
CEO – International Youth Conditioning Association
P.S. – Any one of these presenters would command more than $197 for an hour of their time and you get them all for the day for that low price. Don't wait another minute… register now.